← back
These thirty drawings comprise a book of visionary characters based on Zimmerman's observations of the underworld of the mind – themes of obsession, love and death, and the "wedding" of good and evil, beauty and horror. He says that the project came into focus for him when, in a "caffeine den" in Portland, Oregon, he sat near a strangely dressed man who announced to his female companion, "Fear not, I am with thee." The Biblical promise of release is just a teaser, however. Zimmerman remains fascinated with Hell. In these felt pen drawings, the naif discovers a gift for nightmare.
– Kay Larson, curator, 1985

"Wake Wake Wake in the West!",
this pronouncement is from one of the text pages from an early version of Cezar Boo.
The project was begun in 1980 with 2″ x 3″ thumbnail sketches. These sketches were often naively dynamic and crude. Titled Cezar Boo, every page of this work would be redrawn at least once and most had several versions.
Drawing on such sources as German gothicism of films, "Cabinet of Dr. Caligari" and "Nosferatu", the cryptic visionary poetry of Nico and the Comte de Lautreamont's, "Maldoror", Cezar Boo intuitively explored nightmare and mysticism and the point where the two converged in the artist's life. Having also recently written an epic poem titled, "Song of a Frog", where the artist identified as Amphibian, a creature that can live in two realms, Cezar Boo, became a graphic novel telling the story of the outcast, the overwhelmed, the stunned, the reviled and, ultimately, the resolved.
The work consists of a series of cycles or "spirals" of attempts at re-integration. There are profane "weddings", secular "resurrections", the "sinkers", and possibly most disturbing, "premonitions". The work ends with images of an empty grave, a skull issuing the 'song' of a flowering gamete, a vanishing pronouncement laid onto an unfinished drawing and a "cancelled" drawing, signals of resolution and movement forward.
The work was shown in Portland, Oregon in 1982 at PCVA; in New York, 1985 at Artist's Space; in Portland again in 1994 at Jamison-Thomas Gallery and in San Francisco in 1996 at Space 743. Each time exhibited it had evolved from the previous incarnation. The final version of original drawings was sold, entering a private collection in 1997.
In 2008, with Dana Smith of DanaDanaDana Press, the last version of the book was digitally reprinted in a boxed edition of 13. Three of these boxed sets reworked in 2010 with oil-stick, graphite and gouache were renamed Saturn in Scorpio in the 12th House – 28th Degree.
10 of the boxed sets are available for purchase.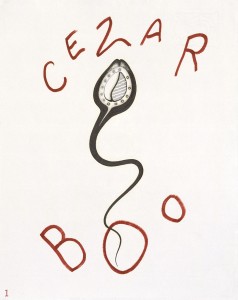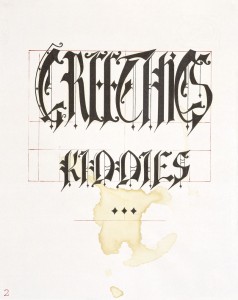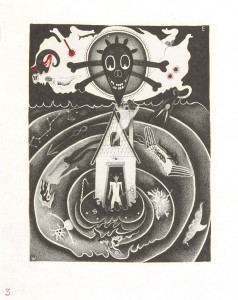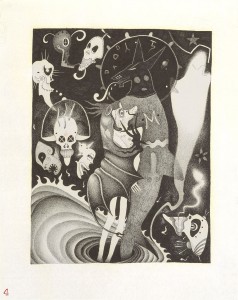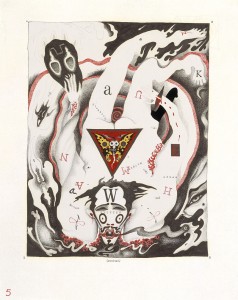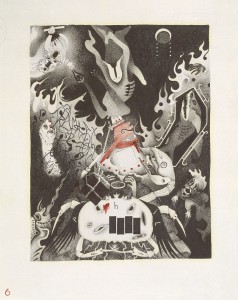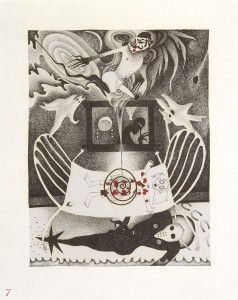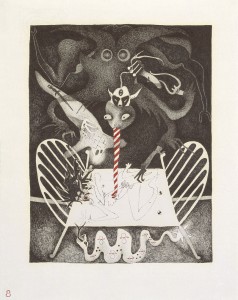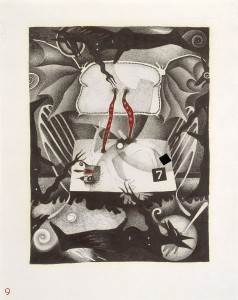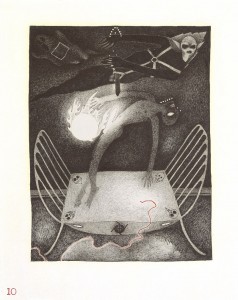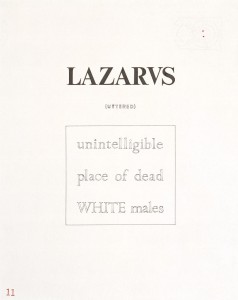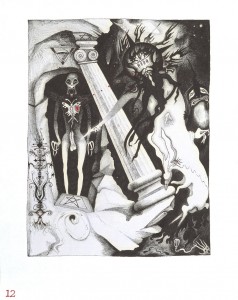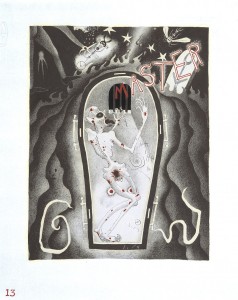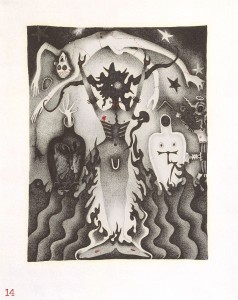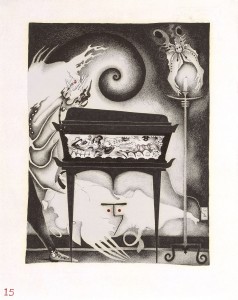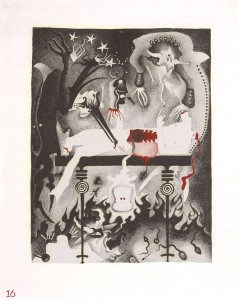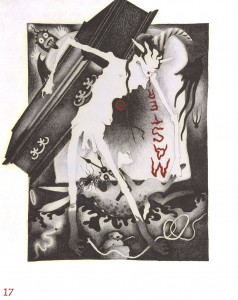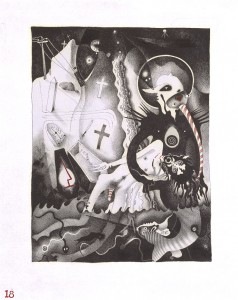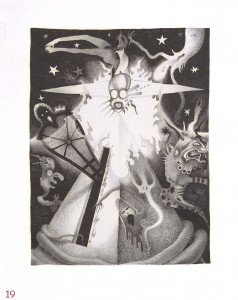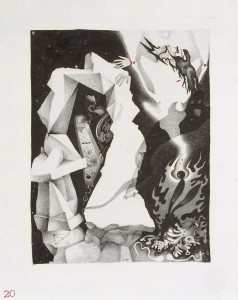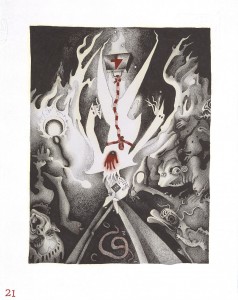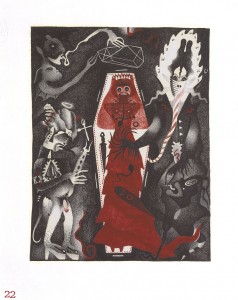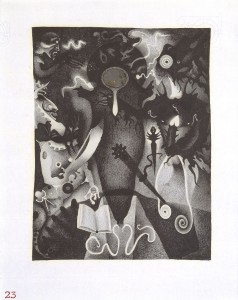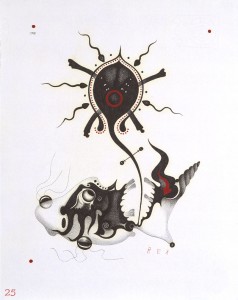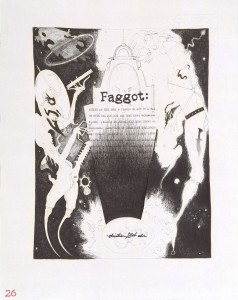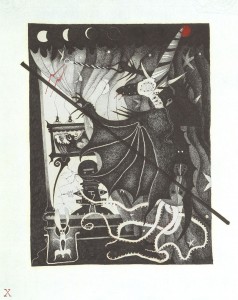 In 2007 the final version of Cezar Boo was digitally printed in a fine edition of 13 boxed folio sets as a project with Danadanadana Press of San Francisco. Two of the boxed sets have been returned to and reworked by Philip in 2010. There are also available as single prints from an edition of 27.